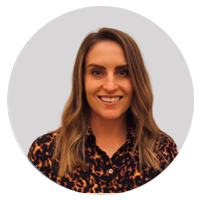 Dr Laura Lallenec
MBBS
, FACSEP
Originally from Canberra, Dr Laura Lallenec is a Sport and Exercise Medicine Physician. She graduated from the University of Notre Dame in Fremantle in 2012. After completing her residency training at Royal Darwin Hospital and Western Health in Melbourne, she commenced her speciality training in Sports Medicine in 2016 and obtained her fellowship 2020.
Laura has completed an honours degree in Public Health and has specific interests in the use of exercise to improve health and wellbeing, non-operative management of hip and knee osteoarthritis and acute sporting injuries.
She is currently the Chief Medical Officer for Netball Australia, Australian Diamonds Netball Team Doctor and AFLW Medical Director. She has a strong personal background in netball and running.
Dr Lallenec has an interest in:
Non-operative management of hip and knee osteoarthritis including management with injectable agents (cortisone and Durolane)
Acute hip and knee injuries
Tendon injuries
Appointments can be made to see Dr Lallenec at Melbourne at the following location:
For all appointments with Dr Lallenec, please call 9882 7753.